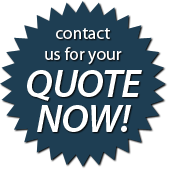 You've looked around and you think that you may have found the perfect home for you and your family. But before you sign anything, you need to make sure you find the perfect home inspector as well – and I encourage you to choose wisely. As an experienced Virginia Certified Home Inspector and member of the National Association of Certified Home Inspectors, I understand the tremendous amount of work that goes into a quality home inspection. More importantly, I am dedicated to making sure that you and your family will be settling into a safe and healthy home with no hidden surprises on move-in day. I promise to give my best effort to make this happen and to deliver an honest report of my findings. I understand that when you find the right house, you're anxious to get all of the paperwork out of the way but when it comes to the home inspection, make sure you're choosing the right inspector. Give me a call today. I'd be honored to lend my services.
Please feel free to read through the valuable information on this site to learn about the value of thorough home inspections, whether you're a home owner, selling, or buying.
To discuss inspection details, pricing, or to schedule an appointment please contact us.
Thanks for visiting and don't forget to tell your friends and family about us!